Android screen mirroring coming to Chromecast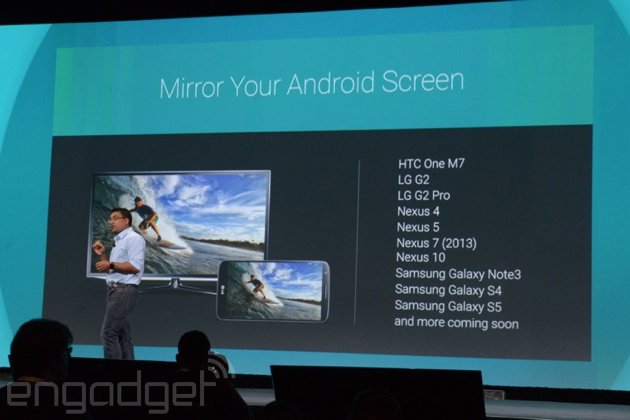 In case you missed it, this past week was Google's developer conference.  This is where Google shows off it's latest products and features to the world.  Google gave us an update to some of the new features that it is bringing to the Chromecast.  It's hard to imagine that there is much more that can be done with this device since it's soul purpose is to give you the ability to easily cast videos to your TV.  Good thing Google hasn't given up on this device yet.
script src="//pagead2.googlesyndication.com/pagead/js/adsbygoogle.js" async="">
One of the most requested features is the ability to mirror your phone or tablet's screen to the Chromecast.  Sure it's cool to be able to do it with an HDMI cable.  Usually this means you need to go out and buy the correct MHL adapter for your device, then get the right HDMI cable and hope that you have free HDMI port open on your TV.  Well soon it will be as simple as pressing the Chromecast button on your Android phone.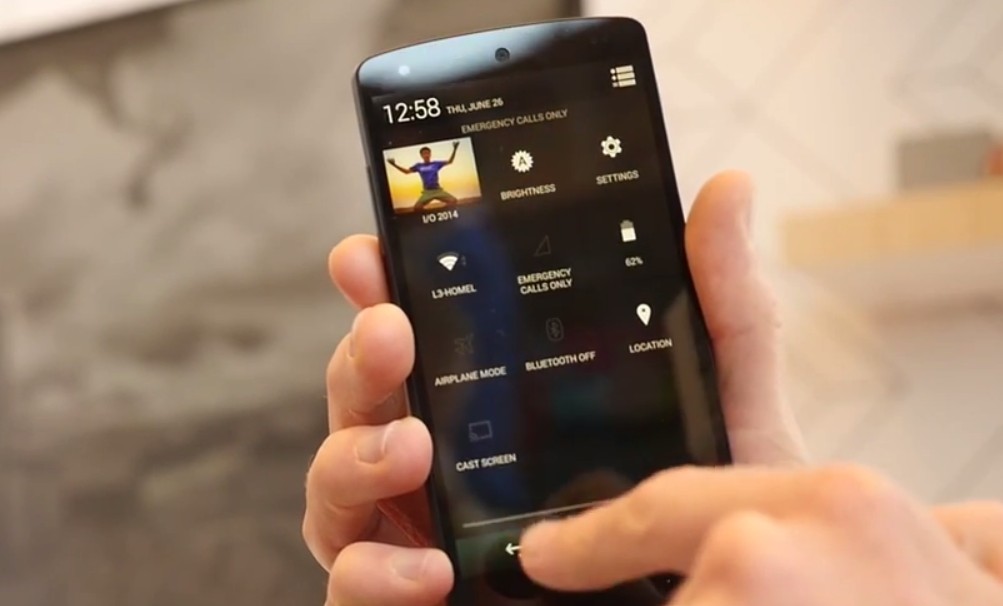 Google has done something a little different with the next version in Android where they will be releasing a developer preview.  The latest version, Android L, will most likely be released this fall.  As long as manufacturers don't remove this feature, there will be a new shortcut in the settings pull down menu that will allow you to cast your Android screen to your Chromecast.  Check out the video below from Android Authority that demos this cool new feature!
As you can see form the video, the response and performance of the screen mirroring works really well.  Google had said that they have come up with their own technology to ensure that the performance works well.  Now the bad news.  If your phone is more than a year or two old, then chances are that it may not support this new technology.  As of right now, only the following phones will gain this functionality.
HTC One M7
LG G2
LG G2 Pro
Nexus 4
Nexus 5
Nexus 7 (2013)
Nexus 10
Samsung Galaxy Note 3
Samsung Galaxy S4
Samsung Galaxy S5
A few other features that are coming soon is the ability to cast to a Chromecast without connecting to the same wireless network that the Chromecast is connected to.  You may wonder why anyone would want this feature.  It's great if you do not want to give out your wireless password.  You will also have the ability to approve of devices before they just start casting to your Chromecast.
Soon you will also have the ability to look up information about photo's that are displayed within the screensaver.  You will also be able to use your own photos as well.  Google will also be making it so you can display photos that were taken near.
Sound like some pretty good news coming out of Google I/O.  We can't wait to take these new features for a test drive!
image courtesy of Engadget.com