Top 10 Apps for Chromecast Device
If you are looking to make your idiot box smarter, take a look at the Chromecast dongle.
Introduced by Google, it is what you need to transform your home entertainment system. Priced reasonably, get ready for a more immersive experience on your TV screen – with access to everything from Netflix to YouTube or even your favorite browser.
The interface is pretty similar to your Android phone, and you could download the apps you need on Google's Chromecast.
The Top 10 Chromecast Apps to Download
Wondering which are the top apps for you to try out? Let us help you with a rundown.
Google Home:
You own an Apple device, get yourself Siri. You own a Google device – get yourself the Google Home.=
The Google Home app comes for free and can contribute significantly to optimizing your device for use. Know when the next rugby match starts or news about your favorite celebrity – even without having to go to your browser.
The app now has a built-in universal search option along with provisions for app and content recommendations.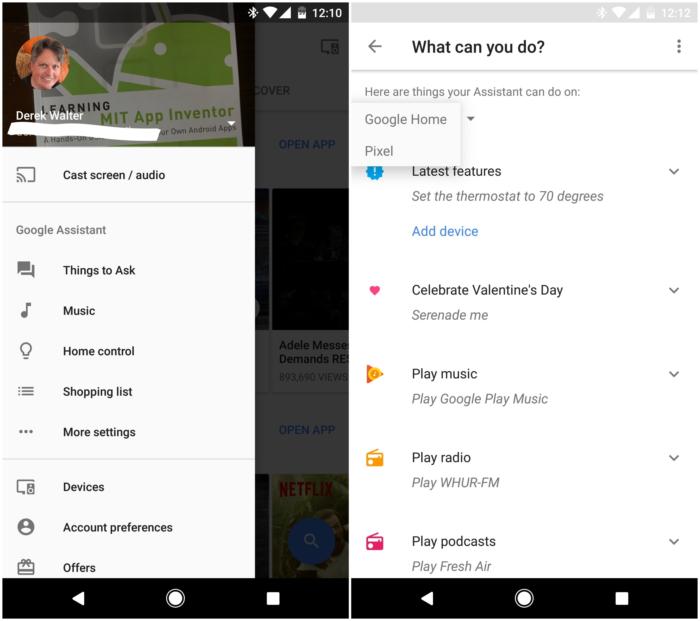 Netflix:
If you are looking for the ultimate streaming network that is popular around the world, we are sure you are looking for Netflix.
One of the best Chromecast-enabled apps available – and with over 100 million subscribers today – it will surely change your evening relaxation routine.
All you need to do is click on the Cast button when you want to watch a show or a movie from the hundreds of options available. While it is fairly easy to install a Chromecast device and start streaming Netflix, you need to become a subscriber first.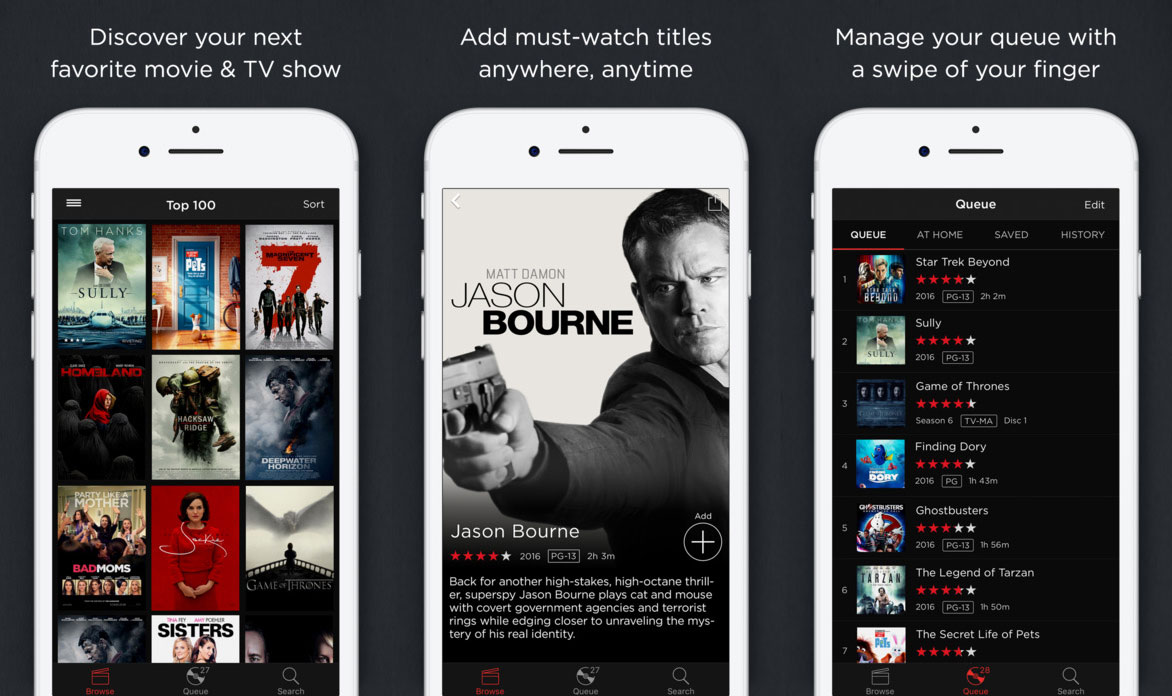 Hulu:
Similar to Netflix, this streaming service is slowly rising the on popularity charts. One of the most common Chromecast apps to be used, it has a large collection of modern TV shows, movies, and anime.
Once you create a personalised watchlist, you can directly stream it on your television via the Chromecast. Their original content is slowly attaining a stellar reputation. Moreover, the Chromecast support works very well which means that the streaming service is flawless.
Spotify:
Touted as the world's largest music streaming service, you can link your Spotify account to Google's Chromecast to listen to music through your televisions or stereos.
You will be able to view the track name and more details on the screen when you are playing it on a TV. However, most users prefer to use Chromecast Audio to play their Spotify playlist on their stereo. Even though Spotify Connect is slowly taking over the market, the sound quality of Chromecast is going to be excellent.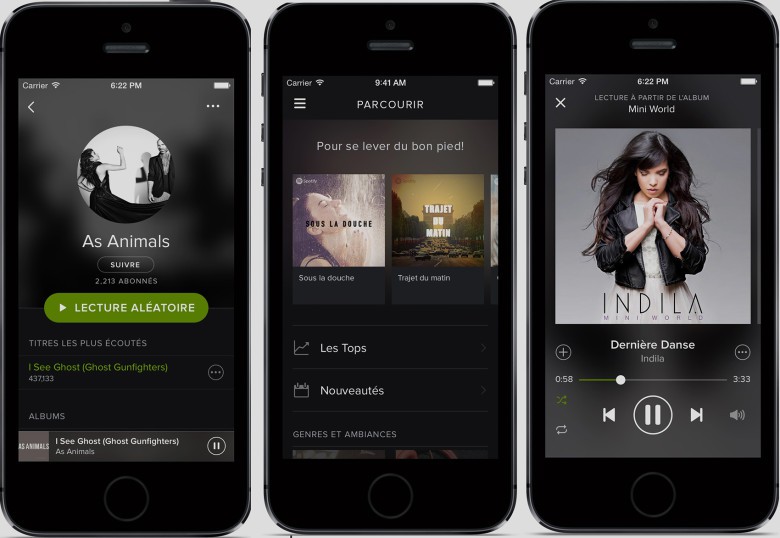 Plex:
Regarded as one of the best and most loved Chromecast apps available, Plex lets you stream any type of video directly from your phone or a computer to your television using the Chromecast. The only downside is that it takes some time to set it up and start off the process, but your efforts will be worth the end result.
You can use the free version and still avail most of the features. The Android app for Plex, however, requires a small charge. Say goodbye to tangled cables forever.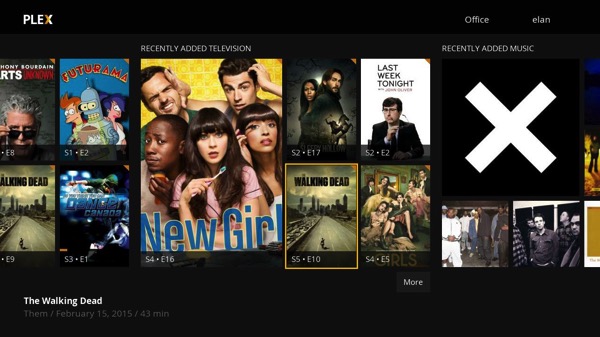 iHeartRadio:
If music streaming services make you happy, then you must be acquainted with the popular iHeartRadio. It has a large number of stations which play different types of music so that all listeners can find something to their taste. You can also listen to the actual radio stations that are available in your area.
iHeartRadio works exceptionally well with Chromecast support, which means that you will be able to fill your drawing room with excellent music booming from your television. Streaming it from your phone is not a difficult task so do not be scared.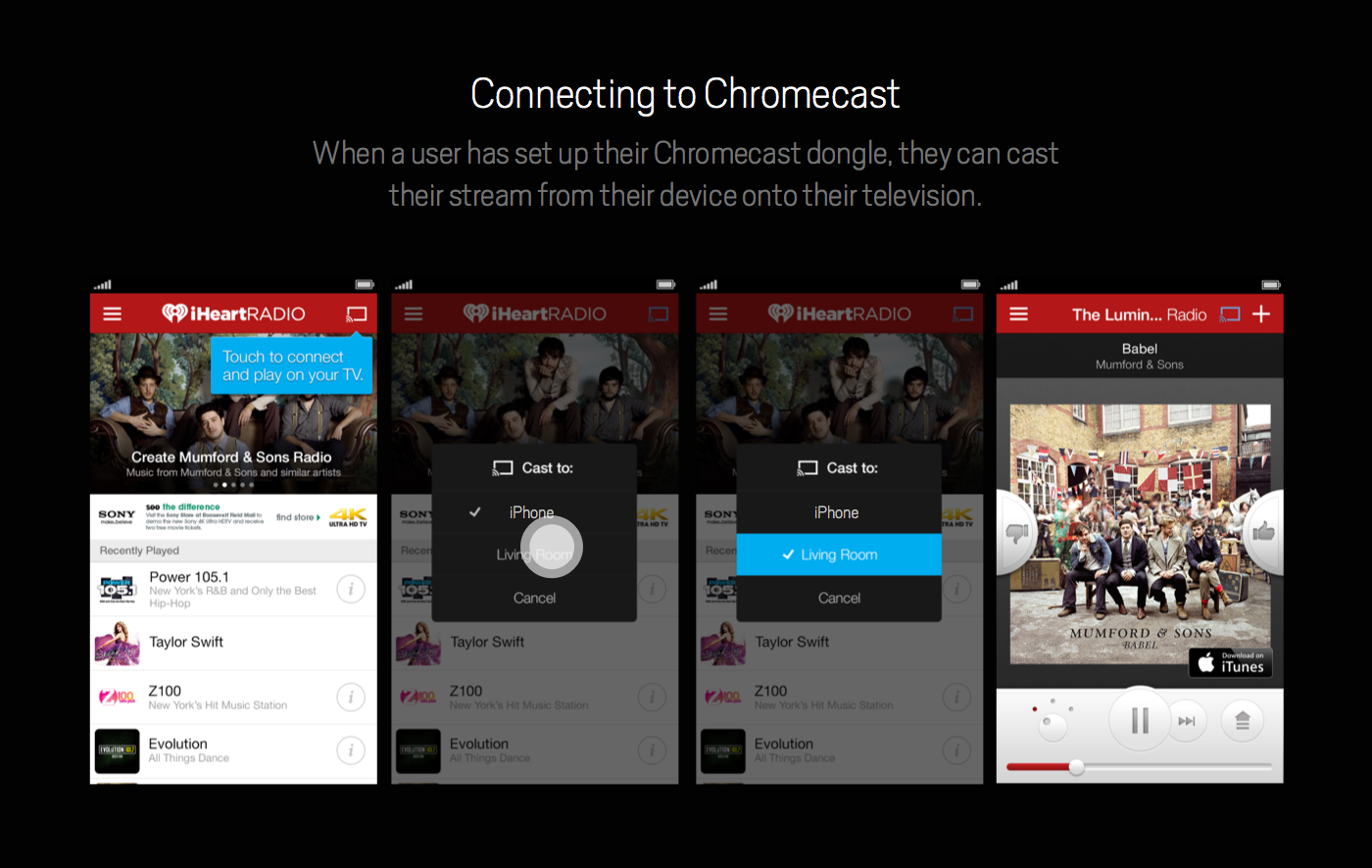 Google Play Music:
Chromecast is a bundle of joy for all the music lovers out there. Google Play Music has a vast collection available in their online catalog that can be accessed by all subscribers.
Not only can you stream audio files from the library, but you can also use Chromecast support to play the songs that are available online. Subscribe to Google Play Music All Access to avail this benefit.
YouTube and YouTube TV:
Let's face it. Nothing will replace YouTube as our go-to application when we are looking for a particular video. The new Chromecast-enabled YouTube app is a delight to use, and moreover, it is absolutely free of cost.
The YouTube TV, on the other hand, allows you to access cable TV without the hassle of buying equipment and getting a contract. With the help of Chromecast, you will be able to play it on your actual TV as well.
LocalCast:
This app can be used for casting if you have an Android device. This rather simple platform will let you stream all local videos, music and even photos onto your television screen.
It also works with virtual storages like Google Drive and Dropbox. The app comes in both free and pro versions – and the paid option is a good bet if you're looking to use it for a longer run.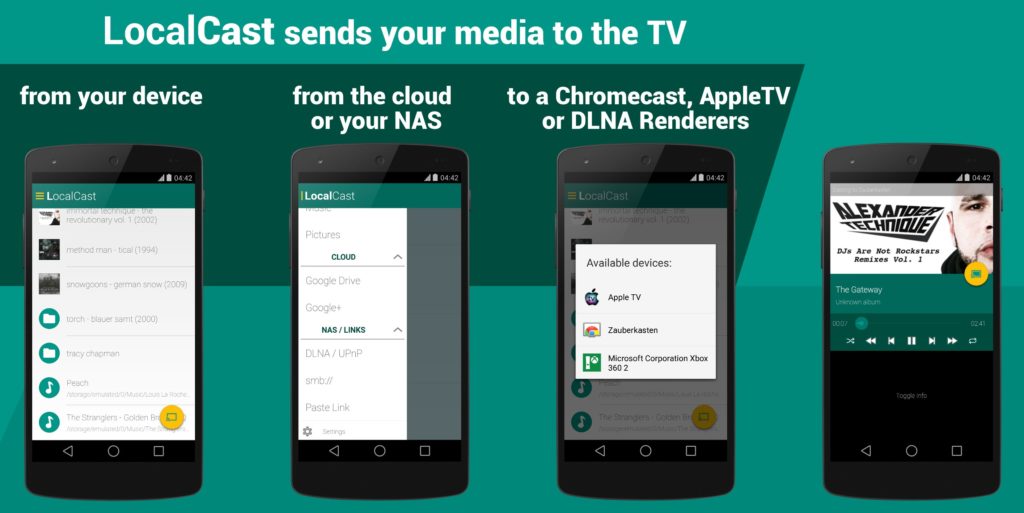 Movies Anywhere
Are you a die-hard movie buff? The new Movies Anywhere Chromecast app can be your best friend. Easy to integrate with other apps like Google Play Movies, Vudu, Amazon, and iTunes for content, it is becoming a popular choice because of its excellent Chromecast support.
Which one will you go for?